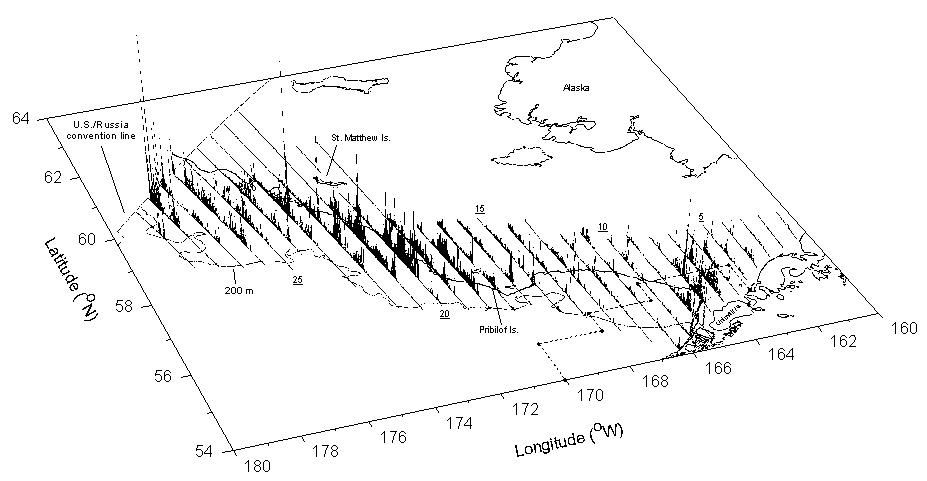 Figure 1. Total pollock acoustic backscatter along trackline during the summer 2000 acoustic-trawl survey of the eastern Bering Sea shelf. Transect numbers are underlined, and the Critical Habitat area is outlined.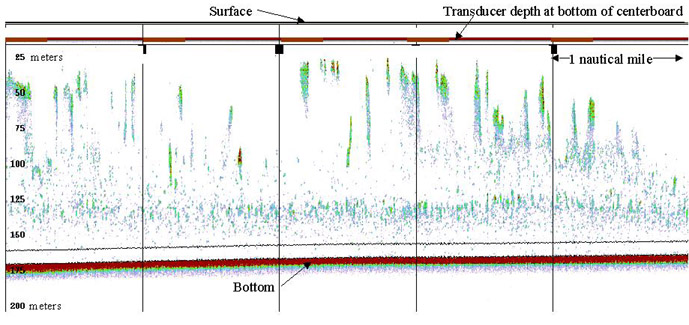 Figure 2. Pollock echosign observed at the north end of transect 28 near the U.S./Russia border (near 61ºN., 178ºW.)
during the summer 2000 echo integration-trawl survey of the Bering Sea Shelf and slope, MF-0009.
Data were collected with a 28kHz Simrad echosounding system.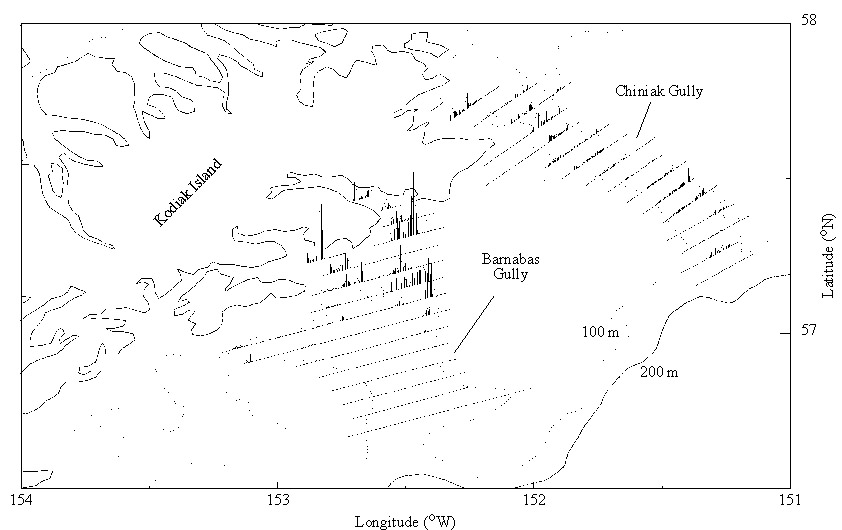 Figure 5. Acoustic backscatter attributed to adult walleye pollock along tracklines during pass 2 of the
August 2000, acoustic-trawl survey of pollock off the east side of Kodiak Island, Gulf of Alaska.